About SoCal Surf Shop
Hi Everyone! Welcome to SoCal Surf Shop!
We are very proud to open our new site to all our family and friends! Welcome to our new Southern California Lifestyle Surf Shop. SoCal started way back in the 1960's in Santa Monica when Paul's father shaped surfboards in their 600 sq. ft. shop on the boardwalk. Back then it was known by the name of SoCal Surf Club, a place to drink beers and "talk story" about surf trips and the goings on of the day.
There was not a lot of accessories at the time so he would just sell the basics, custom made surfboards and hand made leather sandals. His Mom and Dad taught Paul how to surf at the age of 3, his parents would even tandem surf together in Santa Monica, Malibu and all around So. Cal.
Fast forward 7 years, the Durant family had moved to Silver Strand Beach. Paul would hang out at the only Surf shop in town called the Sport Port, this is where at the age of 10, he made friends with the owner that taught him how to shape Surfboards and build Skateboards.
Paul continued his love of Surfing and Skateboarding throughout the 70's, then in the 80's, he discovered another new love, Snowboarding. He was one of the original professional riders on the Sims Snowboard team. Eventually he earned the nickname of Cochise, but that was not until his mid twenties.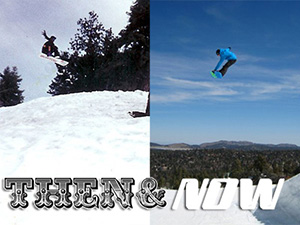 The nickname Cochise was giving to him due to his Native American heritage and his legendary long black hair. He soon became involved in product development for Sims snowboards and later on he was the product development manager for Vans where he developed the thermo moldable boot liner that is considered the standard for snowboard boots today.
Paul Durant carried the SoCal tradition in his father's footsteps in 1999 Dana Point where I met him one fateful day. The SoCal shop carried Surf, Skate, & Snowboards, but what I noticed the most was the warmest and kindest man I had ever met in my life - my Husband, Paul.
Sadly, SoCal had to close the doors on their brick and mortar in Dana Point late 2007 and had to rely on the virtual platform know as the internet, but the heart of SoCal stayed steadfast. He and his two girls, Taylor and Eli, are my family.
We all Skate, Surf, and Snowboard together and we returned to our roots by opening our new brick and mortar store in Talega of San Clemente!
Thank you for all your support and kindness these past few years when we at SoCal needed it most.
We updated our website to this new site with all types of new products and new companies for the world to see. We don't post all our products here on the site, but you can stop by the shop at the Talega Village center in San Clemente, 801 Avenida Talega San Clemente, Ca. 92673. At the Shop you will see the vast selection of new products.
To all of you, from all of us at SoCal Surf Shop - Thank you and we hope to see you in our new location!!!
Elizabeth "Itsy" Durant
Music Maker and Dreamer of Dreams